Air Arms Celebrates Prestigious Airgun of the Year Win with the S510T
We are thrilled to announce that the Air Arms S510T has won the prestigious airgun of the year award at the Great British Shooting awards last week. Beating out three other top air rifle manufacturers to take home the coveted prize, this marks the fourth time Air Arms has won the award in the last five years.
This is a huge achievement for Air Arms and a testament to our dedication of producing high-quality and innovative air rifles. Claire West, Air Arms Managing Director, is understandably thrilled with the win and sees it as recognition for all the hard work and dedication the team has put into developing this rifle.
"We are over the moon to have won airgun of the year for the Air Arms S510T," said Claire West. "It's a real honour to have our efforts recognised by the community, and it's a testament to the incredible work that our team has put into developing this rifle. We would like to extend our heartfelt thanks to everyone who voted for us in this prestigious award."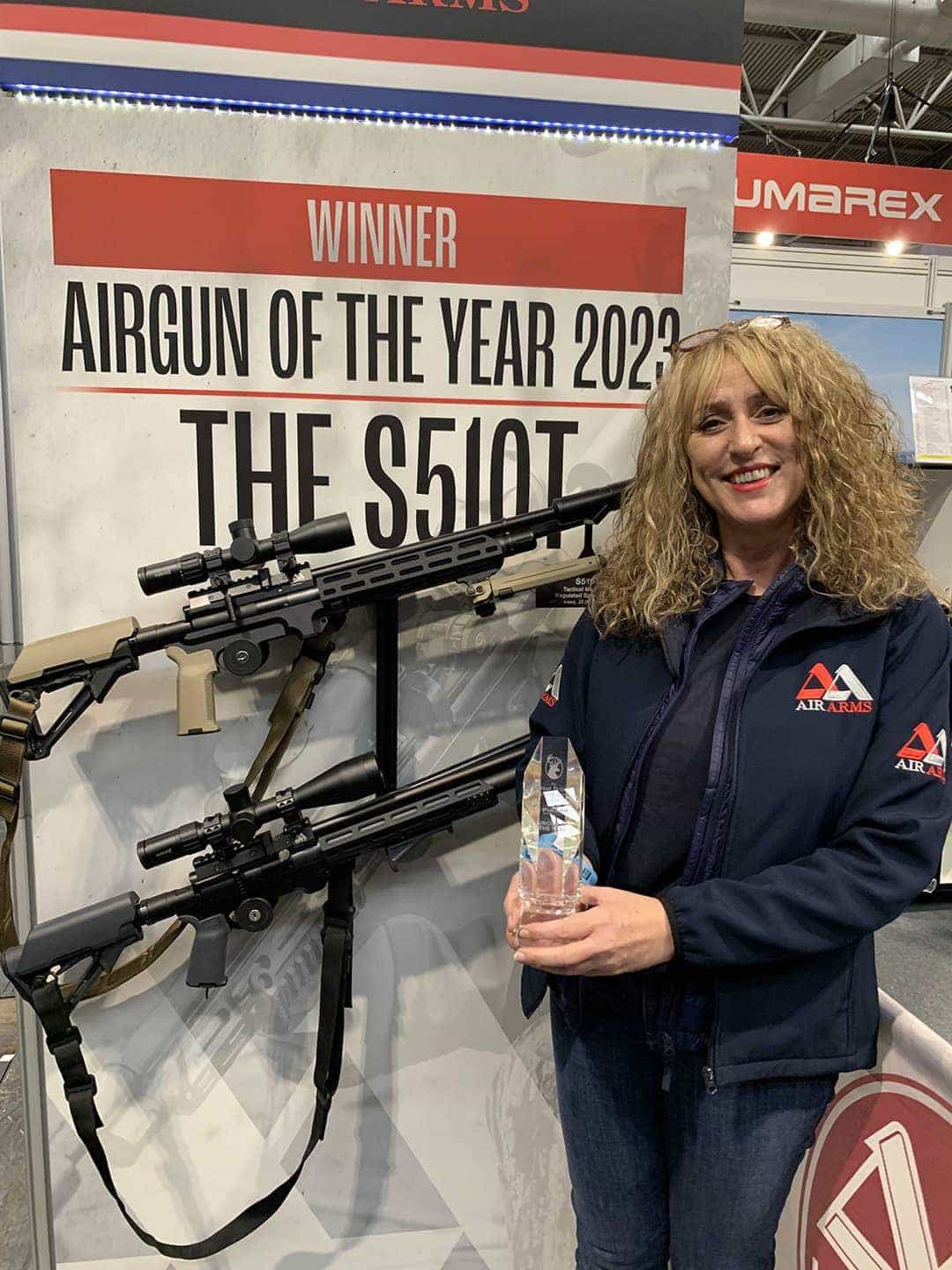 The Air Arms S510T is a top-of-the-range air rifle that combines precision accuracy with innovative technology.
At Air Arms, we are committed to producing the very best air rifles on the market, and we are delighted to have received this award in recognition of our efforts. To learn more about the Air Arms S510T and our range of high-quality air rifles.
Be sure to follow Air Arms on social media to stay up to date with the latest news, competitions and announcements.